After over 15 years of working in Network television Jessica started Jessica Levin Media to filter out  distractions and help people get the message out about their unique brands.  As an award winning producer Jessica has spent countless hours booking, interviewing, researching and working with both news-makers and guests who are experts in their field.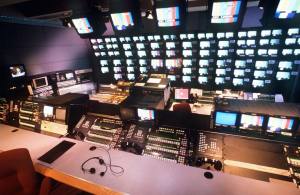 Her career began at Good Morning America (GMA) working for legendary journalists Diane Sawyer, Charlie Gibson, Robin Roberts, George Stephanopoulos as well as countless reporters, magazine editors, C-suite executives and celebrities.   Jessica has crashed breaking news, produced live in-studio segments, full-origination remote shows for big events such as the first live broadcast from inside the Vatican and produced feature pieces involving everything from concept to on-air delivery.   Jessica did it all at GMA with her most rewarding times coming from early mornings in the control room and covering breaking news.  During her tenure at GMA she won 3 Daytime Emmy Awards.
Most recently Jessica launched Making Money with Charles Payne on the Fox Business Network (FBN).  A panel format show that breaks down the confusion behind the day's financial and news headlines to help viewers invest wisely and realize their American Dream.   Jessica created the show's social media presence and within the first 45 days of operation social engagement increased by 76%.  Additionally she  spearheaded and managed  daily cross promotion among the show's Facebook page, Charles Payne's personal Twitter account, the Fox Business  webpage created for the show as well as a graphical representation during all of Charles' appearances on FBN as well as the Fox News Channel.
Jessica lives in New York City with her husband and daughter.